Is Your Hydroforming Manufacturer Using High-Quality Equipment?
Hydroforming is a process that uses high-pressure hydraulic fluid to shape metal like aluminum, steel, or stainless steel into parts with complex shapes for precise fitment. The process has many benefits, including producing seamless parts that are stronger and lighter. You can also reduce waste and lower costs using a manufacturer with high-quality equipment.
But how do you know if your hydroforming contract manufacturer uses high-quality equipment? At Intran, we specialize in tube hydroforming with bellows to make small, intricate parts like tubing for liquid exchange. We use high-quality equipment because we know the quality of the part is directly related to how well it's made.
With that in mind, let's look at hydroforming and why high-quality hydroforming equipment makes a difference.
The Hydroforming Process
In the simplest terms, hydroforming uses high-pressure fluid to shape parts from the inside out. A part is inserted into a negative mold inside the machine, which performs the following steps:
The equipment automatically loads the tube to be hydroformed into the machine.
The part is sealed inside the machine, and a high-pressure pump pushes hydraulic fluid into the tube.
Pressure from the hydraulic fluid forces the tube to expand and conform to the shape of the negative mold.
Hydraulic fluid is then released from the tube and discharged.
The equipment automatically unloads the hydroformed tube ready to move onto the next process.
We use seamless or welded tubes in our hydroforming process, which can be made from stainless steel, aluminum, Inconel, or copper base alloys.
High-Quality Hydroforming Requires High-Quality Equipment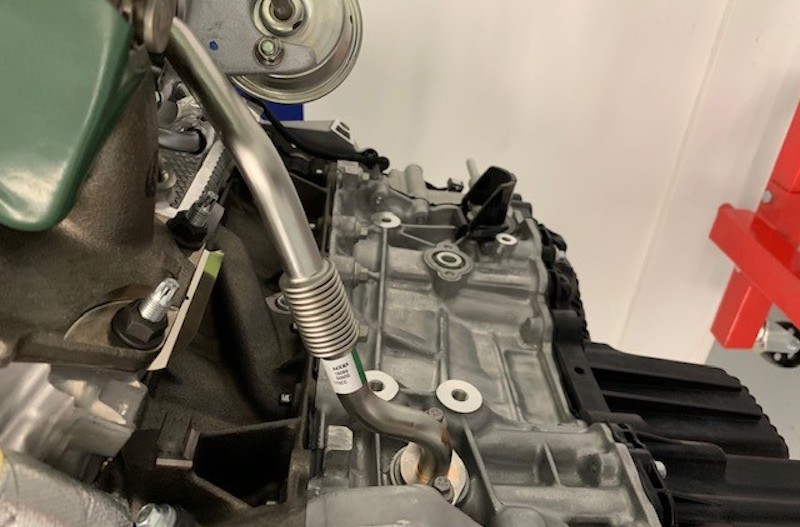 Intran uses highly engineered, very strong machinery for tube hydroforming with bellows to ensure there's enough strength to hold the negative molds in place when high fluid pressure alters the shape of the tube. However, it takes more than just strong equipment to produce high-quality products, which is why Intran uses hydroforming equipment that provides the following benefits:
Accuracy and repeatability to ensure the highest possible first-pass yield rate.
Complex, blemish-free part formation with the tightest possible tolerances.
Low tooling costs.
Rapid prototyping and setup.
These benefits not only ensure the products we make are of the highest quality but also lower the total production costs.
High Quality Requires A High-Quality Inspection Process
At Intran, quality control is a high priority. After each run, all parts undergo thorough inspection to check products for defects and irregularities.
Our robust quality control process also involves using a ZEISS Coordinate Measuring Machine to measure each unit to ensure it has all the right dimensions.
Intran Offers A Variety Of Hydroforming Solutions
Intran's goal is to provide turnkey solutions for all of your tube hydroforming needs. We also offer a variety of manufacturing capabilities and services and have nearly 50 years of experience in making parts for automotive OEMs and aftermarket manufacturers.
Contact us if you have additional questions about tube bending or tube hydroforming with bellows.