Tube Bending
Intran offers tube cutting, bending, and forming. We have produced products for a wide variety of industries, from tubing for automotive products (water pumps, fuel pumps) to specialty components for the oil and gas industry.
Our tube benders have a wide range of applications, from bending simple, single bends in single planes to complex bending using a CNC tube bender. We have machines that will solve your particular application needs, keeping your budget in mind.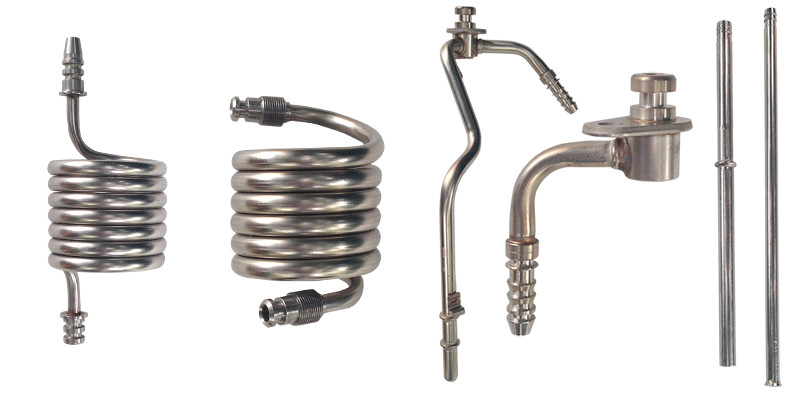 Intran has a variety of tube bending, forming, and machining equipment:
Tube machining with CNC turning machines up to 42 mm
CNC tube bending up to 42 mm
Wire bending up to 3.75 mm
End forming tubes up to 35 mm
Most importantly, our experience and our quality production processes give our clients peace of mind.
Contact us to learn more.