Recognized Quality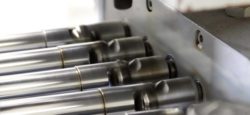 At Intran, we continuously strive to exceed our customers' quality expectations. We are IATF 16949:2016 and ISO 9001:2015 certified, and our own in-house Quality Assurance Program works continuously to reduce costs.
Our Assets
As one of Mexico's premier parts manufacturers, we have made significant investments in our two primary assets:
Our people
Our equipment
Our investment in our people includes ongoing safety and skills training, generous benefits, and a unique 10% profit sharing program that incentivizes our staff to meet or exceed goals. As a result, our company retains skill and experience due to our low turnover.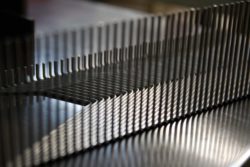 In addition to our investments in our employees, we have made significant investments in equipment as well. We operate:
Automatic CNC machinery
A Brazing furnace
Tube bending machinery
Wire bending machinery
End forming machinery
Vacuum Impregnation equipment
Straightening and tube cutting equipment
3D Image Measurement Systems
Take A Tour!
We invite any prospective clients to tour our facility. Please contact us to arrange a visit.
Genchi Genbutsu – A Japanese phrase that means "go and see", a key aspect of the Toyota Production System, and something we believe in at Intran as well.